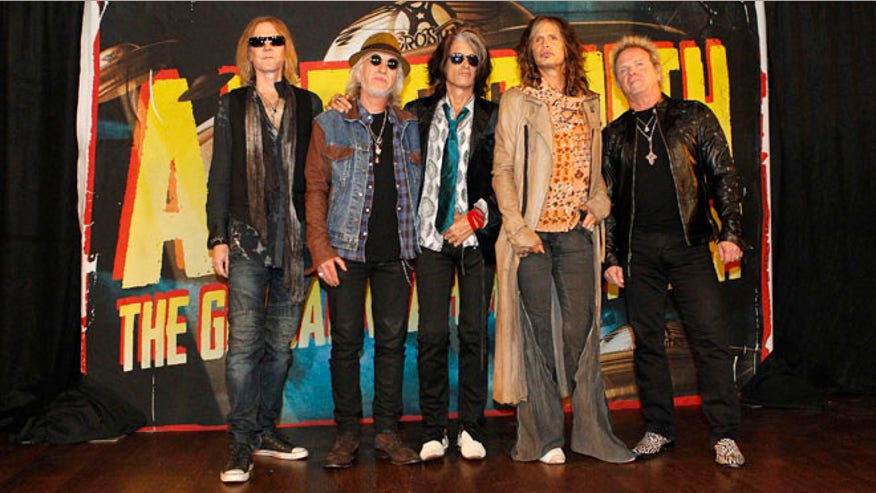 September 12, 2012. Rock band Aerosmith (L-R) Tom Hamilton, Brad Whitford, Joe Perry, Steven Tyler and Joey Kramer pose while promoting their upcoming album "Music from Another Dimension!" in West Hollywood. (Reuters)
A rock 'n' roll-themed coffee shop owned by Aerosmith's drummer is on schedule to open in the spring.
The Sun Chronicle reports Joey Kramer's Rockin' & Roastin' Cafe is expected to open its doors in April.
Click here to subscribe to FOX411's YouTube channel
It will be located in North Attleborough, Massachusetts, about 40 miles outside of Boston.
Aerosmith formed in Boston in 1971.
Kramer has said the cafe will serve up organic coffee with a rock 'n' roll ambiance. It will feature Kramer's drum kit and other Aerosmith memorabilia.
Kramer's business partner, Frank Cimler, says Kramer already has a line of organic coffee.
They say the shop is a way to branch out into retail and is the first of what could be more coffeehouses "with rock star edge."