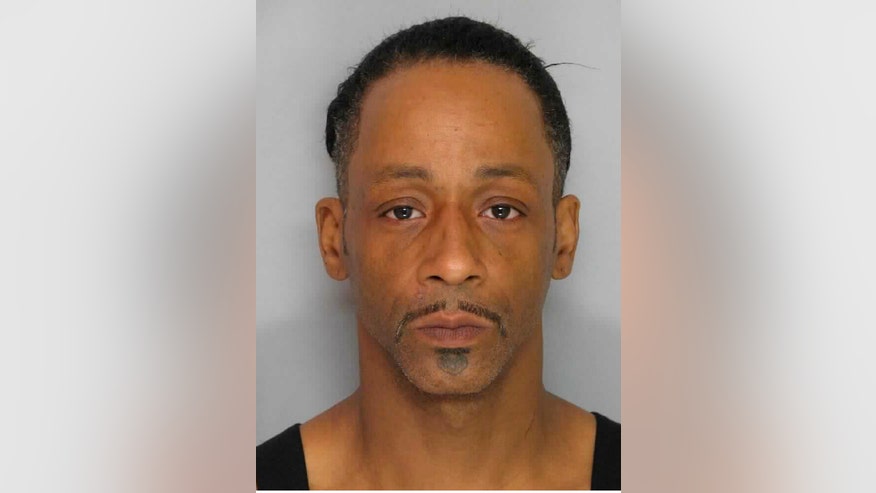 This police booking photo released by the Gainesville Police Department on Monday, March 1, 2016 shows comedian Katt Williams after being arrested following an alleged altercation with an employee of a pool supply business. Hall County sheriffs Deputy Nicole Bailes said in an email that Williams faces a misdemeanor battery charge and was being held on $5,000 bond. (AP Photo/Gainesville Police Department)
Georgia authorities say comedian Micah "Katt" Williams has been arrested after he threatened to kill his bodyguard.
Hall County sheriff's Deputy Nicole Bailes say in a statement that a hearing is set for 2 p.m. Wednesday in Gainesville, Atlanta, after the Tuesday arrest.
The statement says Williams threatened the man while an acquaintance beat him with a baseball bat.
Jail records show Williams faces charges of terroristic threats, false imprisonment and aggravated assault. The records don't list an attorney who could be reached for comment.
On Feb. 29, Williams was charged with battery after arguing with a worker at a swimming pool supply store in Gainesville. The worker told deputies Williams went behind the counter and punched him.
The 44-year-old comedian has appeared in films including "Friday After Next."
Four4Four: Kim Kardashian blasts stars begging her to keep clothes on