A model wears a dress available on the modest fashion marketplace ModLi. (ModLi)
Dolce & Gabbana caused a stir on social media with the announcement of their new clothing line of hijabs, abayas and head coverings. Does the fashion company's decision to release a collection inspired by typical Muslim women's garb suggest that modesty is slowly making a stand in the fashion industry?
The Italian fashion designers are not the first in the fashion world to make a move toward modesty. H&M, Tommy Hilfiger and DKNY already sell clothes, like hijabs, that are marketed toward Muslim women, according to Business Insider. Plus it may not just be a fashion-minded move on the part of these designers: Research shows that Muslim women spent $266 billion on clothes and shoes in 2013. That number is expected to reach $484 billion by 2019.
Forbes reports that sales of personal luxury good in the Middle East were up from $6.8 billion in 2014 to $8.7 billion in 2015. Dolce & Gabbana currently operates 13 stores and boutiques in the United Arab Emirates with outposts in Bahraim, Qatar, Kuwait and Saudi Arabia.
Meanwhile, a growing desire for modest fashion has slowly made its mark on social media with a booming community of bloggers and online marketplaces selling to modest fashionistas.
Modest fashion blogger for The Fashion Standard Ruth Baron believes that modesty is in vogue right now.
"Fashion is about whatever is trending. It's rare that you find a designer that does their own thing and goes against the current," Baron told FOX411. "Jewish, Muslim, Amish modesty is very in style. I hope it stays for a while. It's flattering and beautiful. It shows a certain elegance. You can be just sexy and dress modestly."
Another growing site is ModLi, an online marketplace where shoppers can exclusively browse modest looks. Co-founder Nava Brief Fried explained she started the company because she saw a gap in the market.
"What triggered me is I felt there was not so much out there for someone who wanted to dress fashionably and modestly," Fried said.
She explained that her customers are largely based in the United States, mostly from California, Utah, New York and Texas. She says women from Christian, Jewish and Muslim backgrounds come to her website to find clothes that are modest and fashionable.
"I can definitely see the higher-end fashion world is much more tasteful and sophisticated in their winter lines, but when summer approaches not everyone keeps up with that. We do feel if people were more aware of the fact that modest fashion was such a large market and people want to dress this way they probably would put out more."
However, president of evening wear design company Sherri Hill, Dusty Hill, told FOX411 he has seen a "decline in interest for modest clothing."
Related Image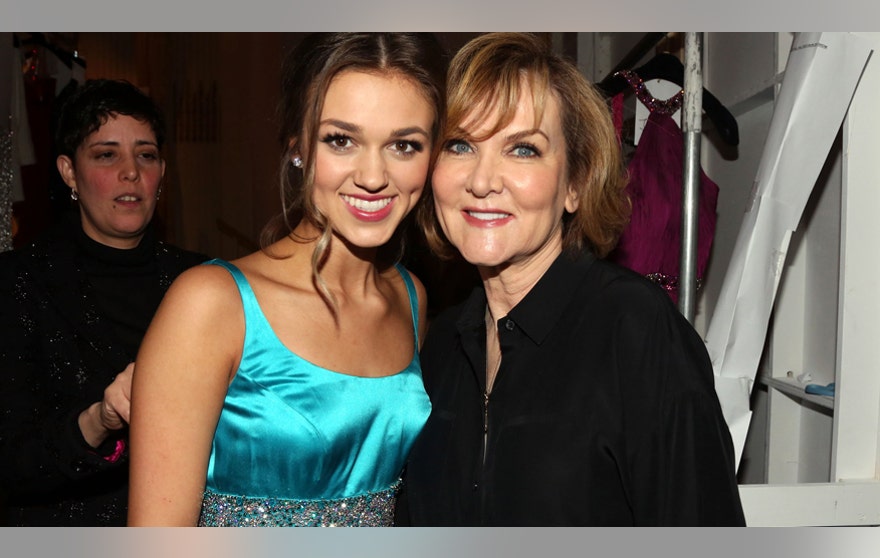 Expand / Contract
Sadie Robertson (L) and fashion designer Sherri Hill attend the Sherri Hill fall 2015 fashion show at The Plaza Hotel on February 19, 2015, in New York City. (Getty)
But he admitted the Sherri Hill-Sadie Robertson "daddy approved" prom dress line still continues to be in demand. The "Duck Dynasty" line garnered a lot of attention after its release.
"The data we have for the market at large points to steady or slow decline in interest for modest clothing year over year," Hill told FOX411. "However, we did extremely well with the Sherri Hill/Sadie Robertson collections that included more modest styles. The consumer feedback was very positive and demanded more."
Follow FOX411's Sasha Bogursky on Twitter @SashaFB.
Diana Falzone is a FoxNews.com reporter. You can follow her on Twitter @dianafalzone.