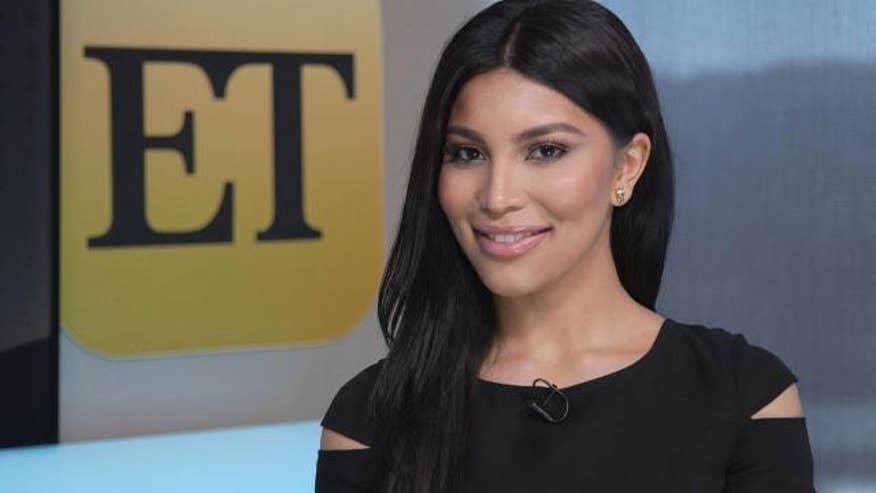 There's no denying that 20-year-old blogger, Kamilla Osman, is one of Kim Kardashian's doppelgangers, but she admits to ET that she's had a little work done on her face.
"The only thing I did was my nose and my lips — and the nose was for medical reasons," Kamilla revealed. "I had my nose done, which is rhinoplasty, for my health problems. I had a deviated septum so I couldn't breathe. That was for that and they tweaked it a bit. You know, why not?"
WATCH: Taylor Swift Has Another Look-Alike — and This One Is a Grandmother!
Kamilla says she got her lips done as a teenager. "My lips, I did them when I was 16 or 15 years old," she said. "As I was growing up, I always wanted big lips."
Her uncanny resemblance to Kim has helped Osman garner over 155,000 Instagram followers. "I think she's such a gorgeous woman. I mean, probably one of the most beautiful women in the world," she said of the 35-year-old reality star.
While Kamilla admits that it's fun to look like a celebrity, her main focus is being herself. "I'm embracing the fact that people think we look alike and I appreciate it because I think she's beautiful," she told ET. "But I want to be me."
Kamilla says she sees the differences in personality traits between her and the mother-of-two. "Kim is very reserved, calm and collected. Me, I'm more like a storm," she quipped. "I have a few talents and I hope to show the world soon — that's probably more in music and fashion industries."
WATCH: Kim Kardashian Looks Identical to Kylie and Kendall Jenner in Shocking Split Pics
While Kim is happily married to Kanye West, her look-alike is still single. "I mean, Kanye is a great guy. He's one of one," Kamilla complimented. "It's all about personality that catches my eye. Of course, you want your man to be appealing but it's more of a character that I'm looking for. A man has to be kind, compassionate, ambitious and just love me."
Like her doppelganger, Kamilla has learned to deal with her haters. "They called me a Walmart version of Kim Kardashian. That was so funny!!" she exclaimed. "I actually commented back and was like, 'That's a brilliant comment.' So yes guys, I'm a Walmart version of Kim Kardashian."
EXCLUSIVE: Saint West Is 'Definitely' Kim Kardashian's Last Pregnancy, But Adoption Isn't Out of the Question
She added, "You know, you got to have fun with it. I can't do anything about it. This is going to be my face until the end of the time."