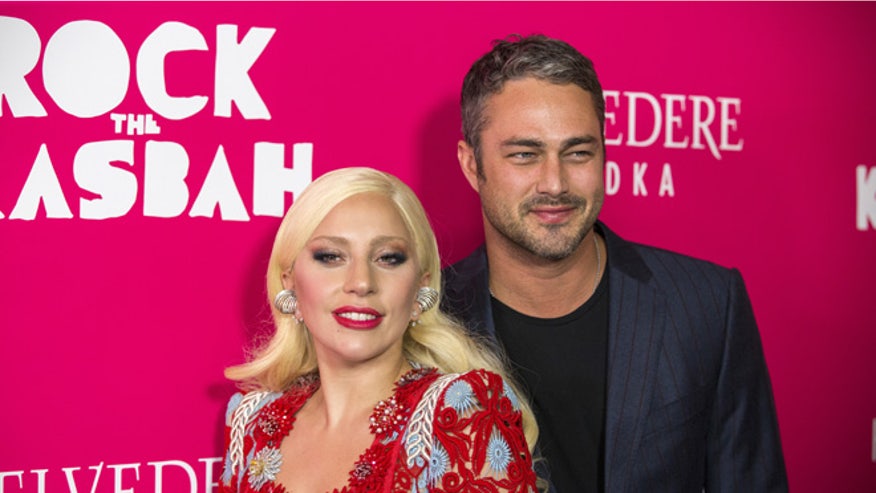 October 19, 2015. Singer Lady Gaga arrives with Taylor Kinney for the premiere of the film "Rock the Kasbah" in New York. (Reuters)
Lady Gaga may have recorded an album with Tony Bennett but she has not relinquished being one of the most provocative performers of her generation.
She and fiancée Taylor Kinney had sex on a canvas for the cover of V Magazine's issue for peace. The magazine is selling prints of the cover for $50. All the proceeds will be going to the pop star's Born this Way Foundation.
"We made love on the canvas on a Sunday in Chicago," she wrote in the issue. "We made love amidst chaos. We talked about shootings. We made love amidst terrorism. And we talked about how people's hearts are also suffering all over the world as they watch and witness a swell of violence."
Lady Gaga co-starred as the Countess in "American Horror Story: Hotel" while Kinney can be seen in the upcoming film "The Forest."