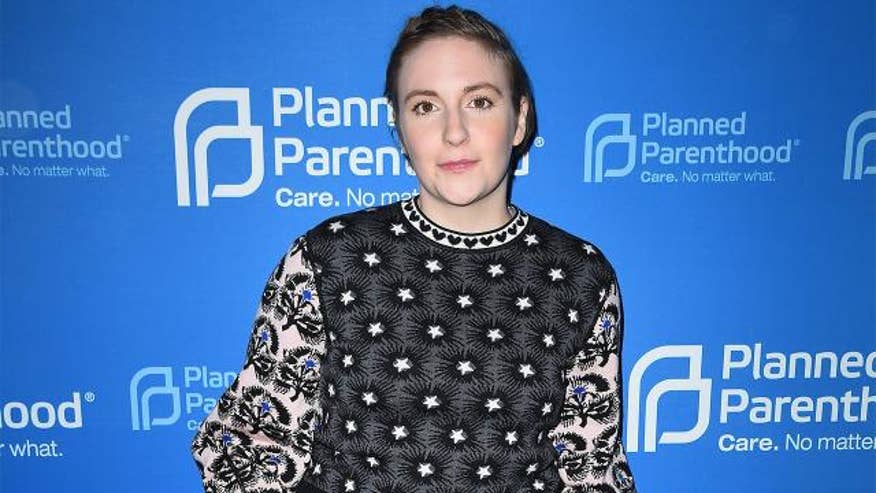 Lena Dunham is on the mend.
The "Girls" creator and star was hospitalized on Saturday due to a ruptured ovarian cyst — a common side effect of endometriosis — but revealed on Monday that she has been released, posting a "Good Vibes" photo on Instagram.
"Thank you so much for the love. I'm safely out of the hospital and recuperating," Dunham wrote. "Your well wishes mean the world. I can't wait to be up and active, and to show my thanks."
EXCLUSIVE: Lena Dunham and Andrew Rannells Revisit Their College Youth in 'Girls' Deleted Scene
The 29-year-old writer has been very open about her endometriosis in the past. She dedicated a recent issue of her Lenny newsletter to the illness, where it was explained that endometriosis is "when the cells that line the uterus (endometrial cells) end up in other parts of the body," potentially resulting in painful cysts, scar tissue, and blocked fallopian tubes.
In February, Dunham canceled press appearances for the current season of Girls due to a "rough patch" with endometriosis.
"My body (along with my amazing doctors) let me know, in no uncertain terms, that it's time to rest," she explained at the time. "That's a hard thing to do, but I'm trying…So many women with this disease literally don't have the option of time off and I won't take it for granted."