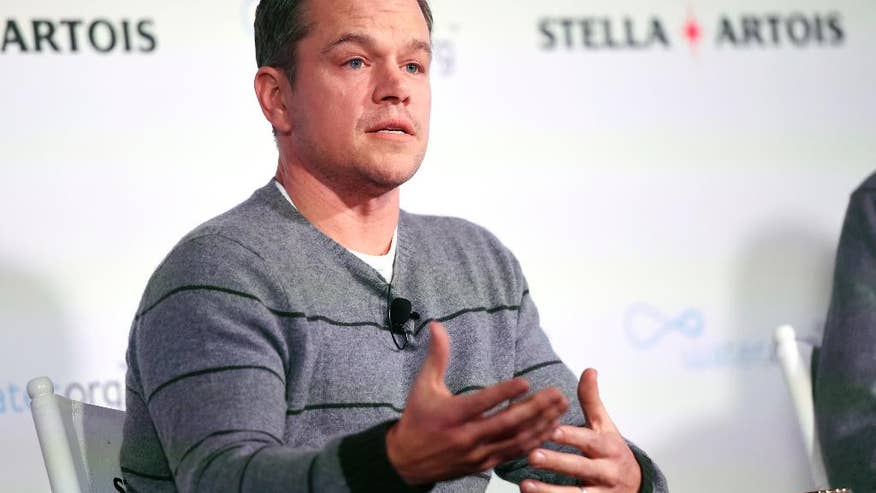 January 23, 2016. Actor Matt Damon, co-founder of Water.org, takes part in a panel discussion on the global water crisis during the 2016 Sundance Film Festival. (The Associated Press)
Matt Damon says the movie business has "a long, long, long way to go" when it comes to diversity.
Hollywood must do "much, much, much more" to reflect the audiences who watch movies, the best actor nominee told The Associated Press on Saturday.
Click here to subscribe to FOX411's YouTube channel
"We're talking about huge systemic injustices around race and gender that are a lot bigger than the Oscars," Damon said. "They're massive issues in our industry and in our country."
Diversity has dominated the conversation around the Academy Awards since last week's nominations revealed a second consecutive year of all-white acting nominees. On Friday, the Academy of Motion Picture Arts and Sciences announced sweeping changes that include doubling its female and minority members by 2020.
Damon said the move is "a wonderful first step."
"But that's what it is," he said. "A first step."