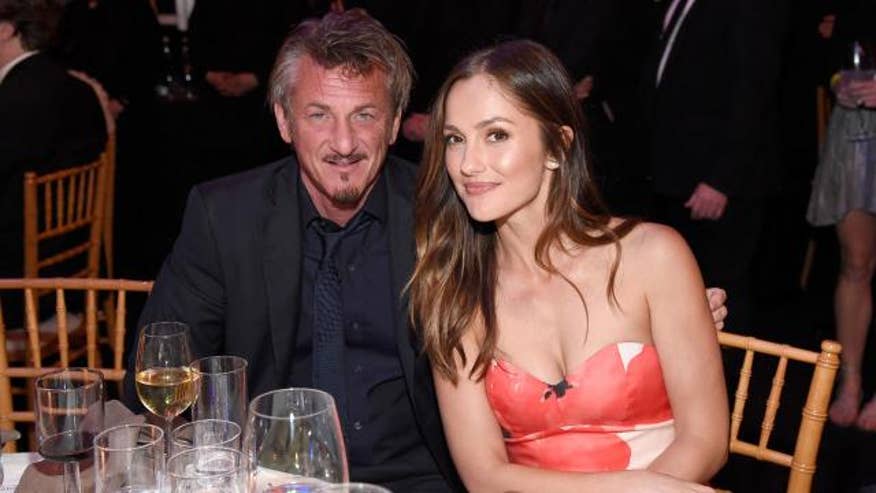 Minka Kelly and Sean Penn definitely appeared to be enjoying each other's company at the Parker Institute for Cancer Immunotherapy gala on Wednesday night.
The 35-year-old actress posed for a photo with the 55-year-old actor while seated at the same table, and a source tells ET that they were still partying at 2 a.m. The two were also spotted hanging outside together.
WATCH: Back Together? Chris Evans and Minka Kelly Look Super Friendly Walking Their Dogs Together
This wouldn't be the first time Penn and Kelly have been romantically linked. Immediately following his split from Charlize Theron in June, the Oscar winner reportedly took the Friday Night Lights star on an extravagant dinner date in Napa, California. "Minka and Sean got along great and had a great time," a source told ET of the alleged date.
Once word got out about this reported meet-up, Kelly dispelled the romance rumors, tweeting: "Not my nature to address gossip but hoping this last one goes away already. Not dating a friend I had a group dinner with. #Sillymedia."
PHOTOS: Katy Perry and Orlando Bloom Hit Red Carpet Separately at Star-Studded Gala, See Their Sexy Styles
Meanwhile, Theron finally opened up about her split with Penn. "There is a need to sensationalize things," she told WSJ magazine. "When you leave a relationship there has to be some f**king crazy story or some crazy drama. And the f**king ghosting thing, like literally, I still don't even know what it is. It's just its own beast."