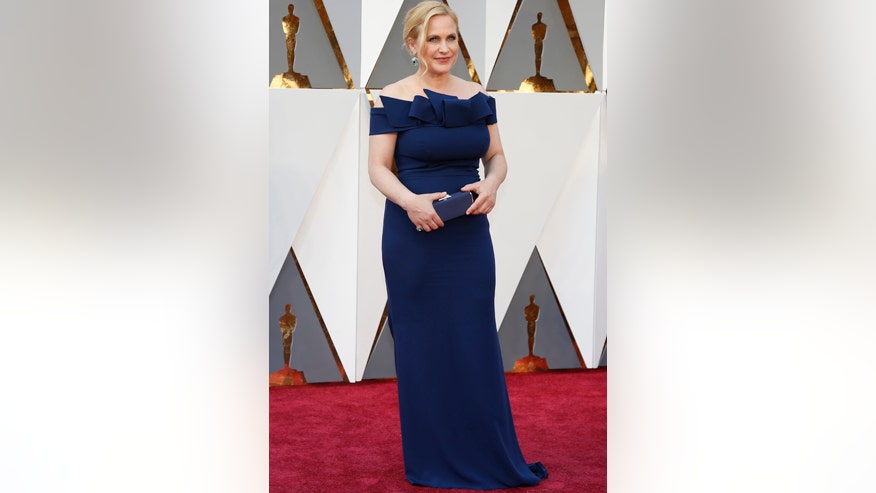 Presenter Patricia Arquette arrives at the 88th Academy Awards in Hollywood, California February 28, 2016. REUTERS/Lucy Nicholson – RTS8F9L
When Patricia Arquette took home the Oscar for Best Supporting Actress last year, the "Boyhood" star used her acceptance speech to give an impassioned plea for wage equality. Now, a year later, the actress says that her celebrated speech has also cost her a number of roles.
"Really, before I said it, I knew there was gonna be some drama, 'cause it would cost people money," Arquette told ET on Sunday's Oscars red carpet. "But there are 33 million women and kids that are living in poverty in America, with a full-time working mom. So, we need to address this and we need to address this right away."
WATCH: Patricia Arquette Delivers Rousing Speech For 'Boyhood' Best Supporting Actress Win
However, despite the possible backlash from in the industry, Arquette said, "It's OK."
"I do believe in karma," she added.
Arquette also noted that the attention the cause has gotten has been "very exciting."
WATCH: Stacey Dash 'Appalled' by Patricia Arquette's Oscars Acceptance Speech
"There's been laws and stuff changed!" the 47-year-old actress exclaimed. "Senator Hannah-Beth Jackson and Governor Brown passed the strongest Fair Pay Act in the country here in California, and that's really significant, because California's the 10th largest economy in the world."