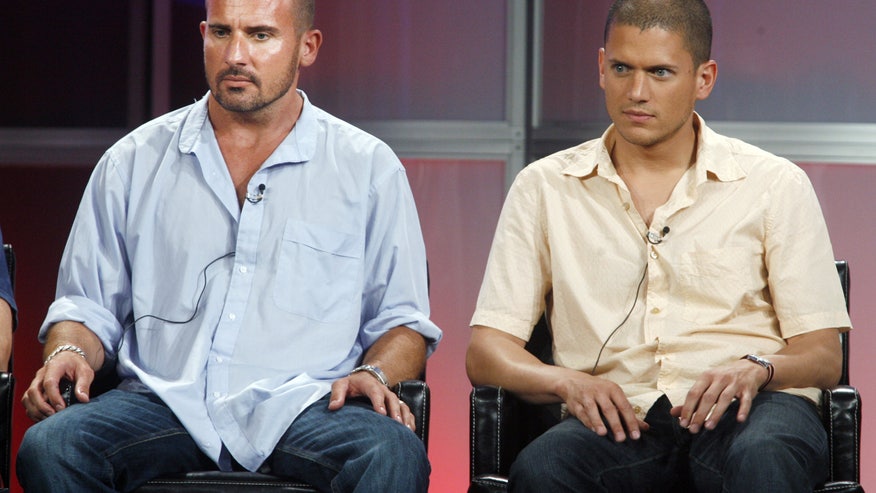 Actors Dominic Purcell (L) and Wentworth Miller, stars of the Fox television network drama series 'Prison Break,' about a group of escaped prisoners, answers questions during a panel discussion at the Television Critics Association summer media tour in Pasadena, California July 24, 2006. The show premieres Fall 2006. REUTERS/Fred Prouser (UNITED STATES) – RTR1FSNW
Pasadena, Calif. – "Prison Break" is coming back.
Dana Walden and Gary Newman, Chairmen and CEOs of Fox Television Group, confirmed Friday morning at the Television Critics Association Winter Press Tour that "Prison Break" is making a return to the small screen.
The escapist event series will return with original stars Wentworth Miller and Dominic Purcell to reprise their roles as brothers Michael Scofield and Lincoln Burrows.
The original series began in 2005 and ran for four seasons.
However, no plot details or a premiere dates were immediately available for the reboot.
Over the summer, Newman and Walden spoke of plans for the revival and called it "a bit of a sequel."