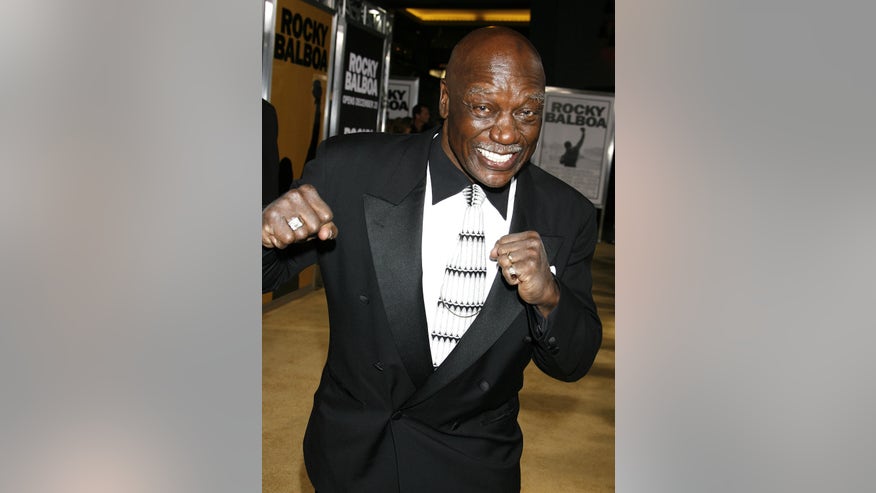 Actor Tony Burton died Thursday afternoon, his sister told Michigan Live.
Loretta "Peaches" Kelley told the site her brother had been in and out of the hospital this past year but was not diagnosed with anything. He was 78.
Burton, originally from Flint, Michigan, is best known for his roles in the "Rocky" movies. He is one of four actors who appeared in the first six films.
Due to his failing health, the actor was unable to see the recently released Sylvester Stallone flick "Creed," his sister said.
"There's a scene in the restaurant of ['Creed'] where his picture is on the wall," Kelley said. "We didn't talk about ['Rocky'] a lot. I mean we were excited, but other people were more excited. Whenever he would come home (to Flint) other people would just come over."
His costar tweeted news of his death.
@E_Woodyard@TheSlyStallone Sad news. RIP Tony Burton. His intensity and talent helped make the Rocky movies successful. #BePeace

— Carl Weathers (@TheCarlWeathers) February 26, 2016
Stars we've lost in recent years
Before he made his way into acting, Burton played football and won two Flint Golden Gloves light heavyweight titles in 1955 and 1957.
Burton also had memorable roles in "The Shining" and "stir Crazy."