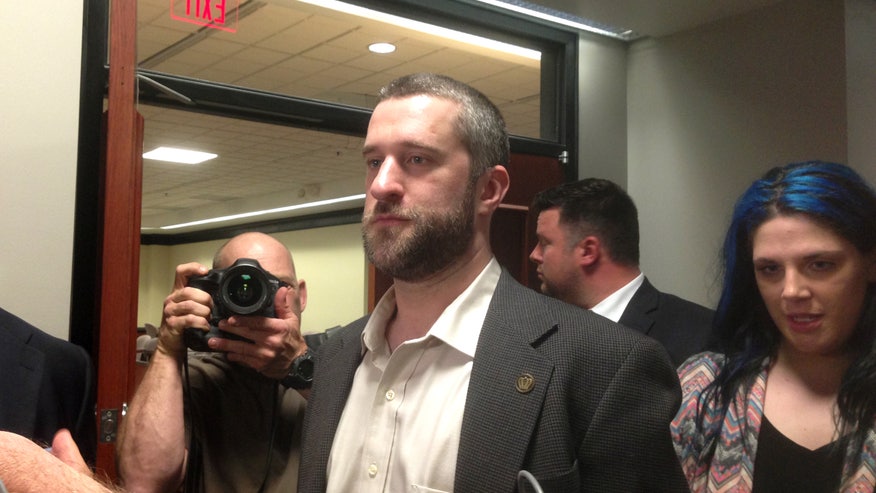 May 29, 2015. Dustin Diamond, center, leaves court in Port Washington, Wisc., after being convicted of two misdemeanors stemming from a barroom fight on Christmas Day 2014. (The Associated Press)
Former "Saved by the Bell" actor Dustin Diamond has been booked into jail to start his four-month sentence for an altercation at a Wisconsin bar.
The Ozaukee County Jail website shows Diamond was booked Friday.
Click here to subscribe to FOX411's YouTube channel
Diamond played Screech on the 1990s TV show. He was convicted in June of carrying a concealed weapon and disorderly conduct, both misdemeanors. He was cleared of a felony. He was to start jail during the summer, but a judge put the sentence on hold while Diamond appealed. Diamond withdrew his appeal last month.
Diamond testified he was trying to protect his girlfriend when he pulled out a pocketknife to ward people off and accidentally stabbed a man at the Port Washington bar on Christmas in 2014.
Port Washington is 25 miles north of Milwaukee.